We can't believe it's that time again! The Bath Christmas Market is arguably the the most beautiful and friendliest in the Country. We're already selecting our cheese, designing our chalet layout and trying to work out how many boxes of cheese straws we need to bake this year. So much planning ahead has to go into these 18 days, and once up and running, we go back and fore to Cheddar everyday to top up with fresh stock.
We love meeting and chatting to our customers, many of whom come back every year. It's a joy for us to chat about how we make our authentic cheddar, answer all your questions and most of all, encourage you to sample our different age cheddars. The reactions from new customers is truly awesome, which makes it all so worthwhile!
Everyone in our business is involved in THE MARKET and we make sure all our staff have the opportunity to work there too. If you visit, everyone you meet on the stall will be cheese experts, whether they are from the owner family, the Production Manager, Sales Manager, the Cheesemakers, Cheese Packers, Retail Staff, we will all happily explain how we make our cheese and why it is so different from everyday cheddar cheese.
We'll be situated in Abbey Churchyard again, although the chalet layout has slightly changed this year. The back of our chalet will be parallel to the south side of Bath Abbey.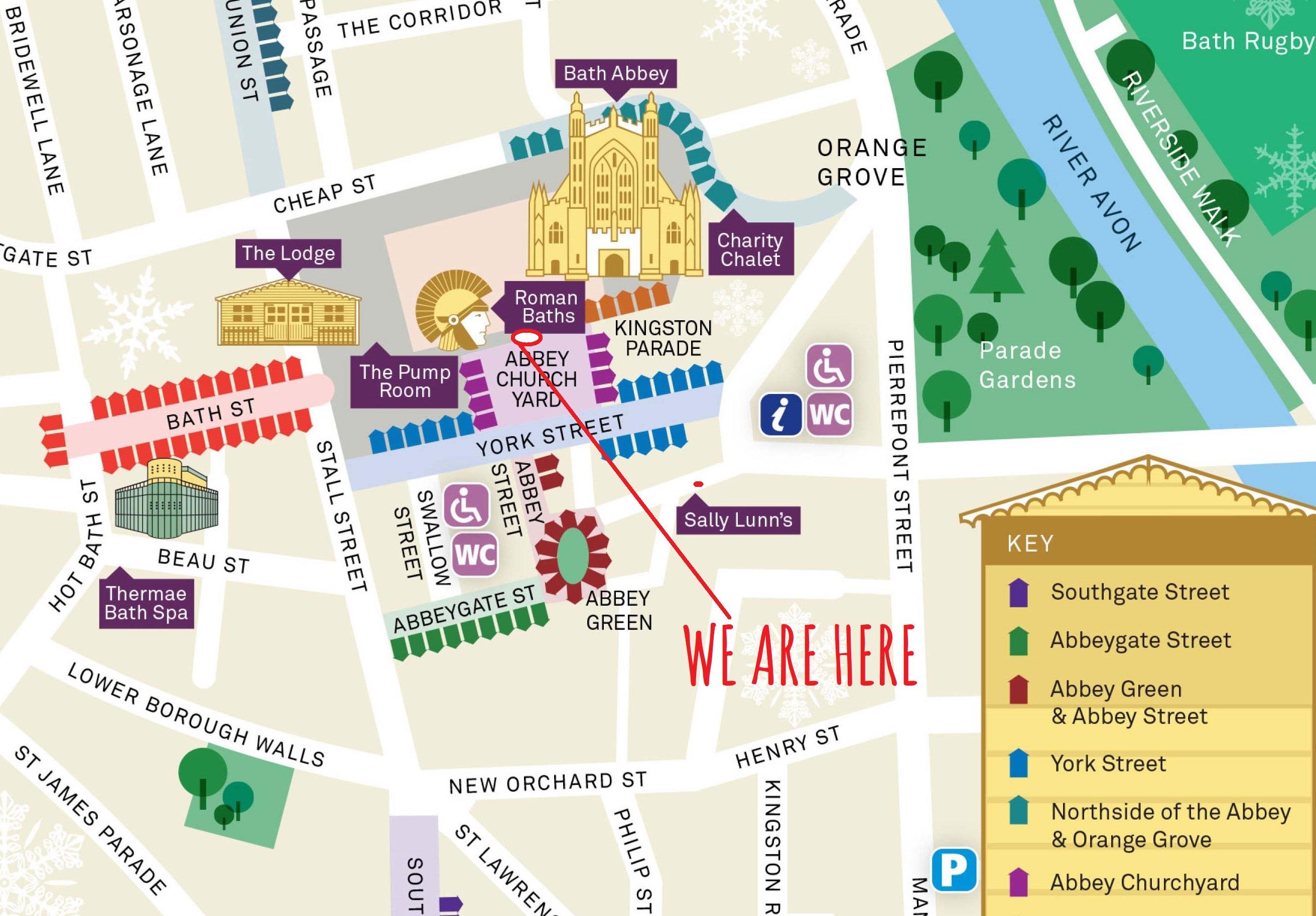 Better still, look at the Bath Christmas Market website by clicking here HERE and you will find a beautiful map. We are CHALET No. 78.
Do come and say Hello!