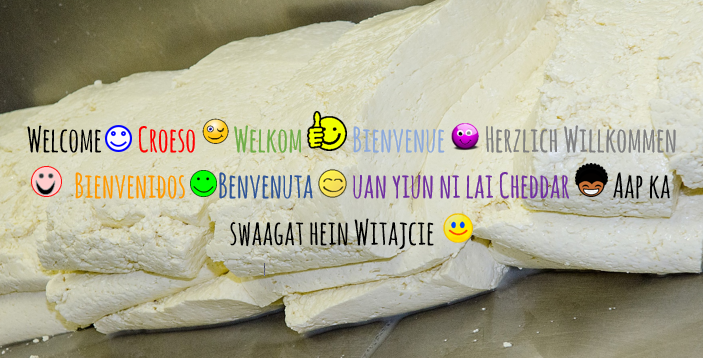 Welcome to our new website. CGCC17!
New year. New us.
We've spent some time developing the new design, it has lots more information about us, photographs, links to our Social Media & all sorts of other mod cons. Like our cheese, we have been slow to mature in these areas!
With our customers in mind at every stage, you will find it easier to place orders, contact us, establish which flavour and strength of cheddar is right for you and importantly give us feedback to improve the service.
Special thanks must go to Victoria Willis who has worked so hard developing our new website; she sourced, designed and set it up ready to launch. We used David McGirr Photography (click Here for his link) to take these fab photos. These include our products, our production and maturing rooms including the cheese makers in action! You'll see some lovely photos of our shop in Cheddar including our range of cheeses and cheese-related gifts. They really do look wonderful; remember the photograph never lies....
We have various plans for this year, including developing a customer privilege list, special offers, competitions, free cheese tastings and meet the team opportunities. We'll update this blog with all our news.
February 2017