Our Packing Room Supervisor, Roger, has only gone and completed two half marathons within eight days...yet again.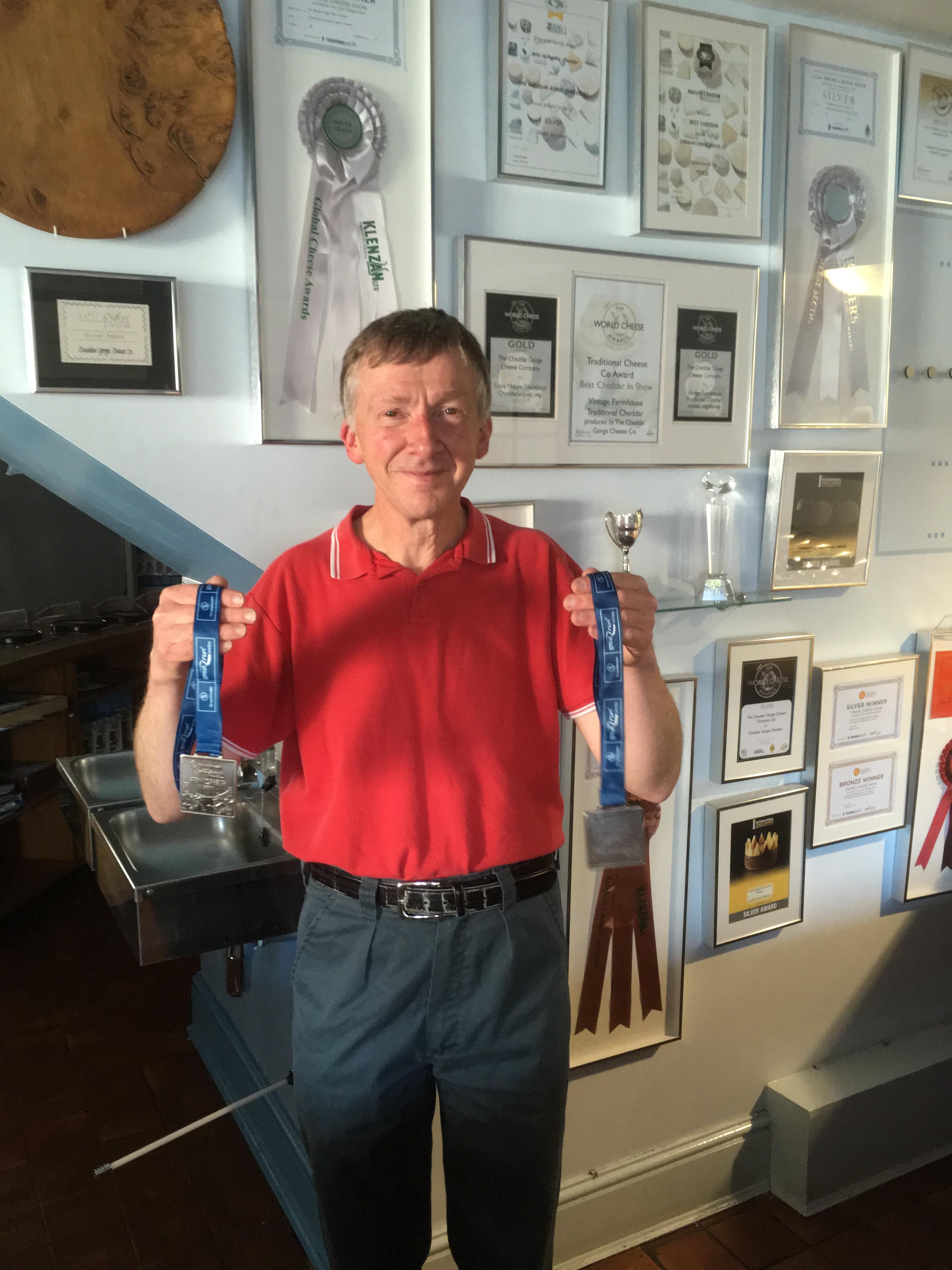 Here he is with his two medals - one for the Great North Run (largest half marathon in the world) which was held on September 10th in Newcastle and the second, the Bristol Half which was held on September 17th.
Facts about Roger:
1. He's a fast worker.
2. He never forgets anything as he's very good at jogging his memory.