REVIEWS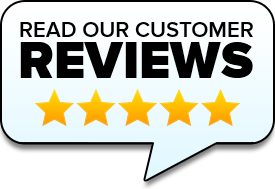 "Best. Cheese. Ever.
You will not get better cheese anywhere. Yes, you can buy it online but going to Cheddar to buy cheese is the coolest thing ever." Tony TA
We have received many independent reviews, most, nowadays very public, through TripAdvisor, Amazon, Google and Social Media (our Facebook, Twitter and Instagram) pages. Please do take a look at them all - we are proud of the feedback (and thanks to all those people who take the time to write about us). Word of mouth and public recommendation are the best endorsements by far.
Here are some of the recent comments:
'A 'must visit' for all cheese lovers! You must visit this place when staying in the Cheddar area. The opportunity to try a large selection of cheeses must be experienced and then to buy your favourites was a bonus'. Jackie H gave us FIVE STARS on TripAdvisor, November 5th 2019.
'I love this shop and the museum/factory behind it. Even though I've been before, the information is great and the video is really informative. We arrived a bit late in the day, so missed watching the cheese being made but we did get in for free! The cheese tasting is well organised even when it's busy and the staff are so polite and friendly'.
Thanks Nick Trosh - Google My Business Review 10.08.19
'What a fab little place keeping their tradition alive! We enjoyed watching the video. and also managed to see them in action, separating the curd. The shop is filled with so many different things to sample. We of course purchased cheese, plus cheese straws which were so moreish!
Overall a wonderful experience and they do online orders, so as we aren't local we will be using this!' Thank you Tracey FIVE STARS on TripAdvisor, July 29th 2019.
'I don't know about you, but when I hear Cheddar I think cheese. So when in Cheddar what better thing to do then to visit a cheese company, and the only one that actually makes cheese in the village. The shop is very sleek and appealing, the staff are eager to help and answered our questions, the samples were very helpful in making our decisions about which cheeses to buy. And most importantly the cheese are delicious and have a unique flavour. Whoever came up with the idea of the cooler bag with freezer packs is a genius.
Finally a note about prices, yes this isn't the cheapest cheese you can buy but neither is it the same product. You are comparing apples to oranges, this is artisanal, small batch cheese, produced by hand. Having experience in family owned food producing enterprises, I totally understand & respect the prices these cheeses command. If these cheeses tasted like the mass produced ones, I'd have a very different review. I can assure you this is not the case'. Seriously lovely review here from AndreK933 FIVE STARS on TripAdvisor, July 27th 2019. Thank you so much - you get it!
'This is the place to get your Cheddar cheddar. Cave cheese is sold as well as a variety of flavoured options. They had most of the cheeses out on display for tasting. Some chutneys, mustards and crackers are also sold and there's an opportunity to try. Delicious and very tempting to buy one of everything. The marmite cheddar is excellent!'

Thanks for the 5 Stars

Aurelia Ven, G

o

o

g

l

e

My Business

, May 17th 2019
'A trip to the Cheddar Gorge wouldn't be complete with sampling (and buying) the Cheddar Cheese. You can purchase the cheeses at many shops in the Gorge, but this shop beats them all. There is a tour of the facilities and samples of every flavor they sell. Purchase singles, bulk, or variety packs, and they even sell a lunch-bag with a freezer pack to preserve your cheese as you travel home. (FYI: I packed mine in my suitcase and they were still cold when I got home to Texas.)'
Thanks Kimberly for this lovely review on TripAdvisor, April 2019
'Having seen the Cheddar cheese ageing inside the cave we just had to visit the shop to buy some! Once inside the shop your sense of smell goes into overdrive and there is so much cheese to choose from. You are offered samples to try and then comes decision time on what to buy! We came away with cave-aged Cheddar and some scrumptious cheese straws, both highly recommended! They make up hampers in various sizes which would make lovely gifts so I noted the website for future reference.'
Another lovely review on TripAdvisor. Thanks Chrissie B from Dorset. April 2019
'Best cheese in the world! Nice people too!
Thanks Cheryl Taylor from FaceBook! December 2018
"Good for children to see how the Cheese is made from start to finish helping them to understand the food chain where & what it's sourced from, then being able to sample cheese in shop before purchasing..."
LG FaceBook
WOW not just for the cheese or event the port cheese that has taken me 10yrs to find..! The tour and demo was excellent and we all loved it, they also give us a lot of free tasters so you must visit. We will be ordering more online and you must try the cheese sticks..!
KB TripAdvisor
Love this place!
Popped by on our holiday we weren't staying far and was so much than just a shop! It's a great experience for the whole family to enjoy
TY TripAdvisor
'If you like Cheddar Cheese then this is the Holy Grail of Cheddar production. My husband and I made a beeline for the Cheddar Gorge Cheese Co after seeing the cages of Cheese in Gough's Cave, unhurriedly maturing in the dark quiet interior of this immense cave system. We were intrigued- and rightly so. The Cheddar Gorge Cheese Co was really interesting and the staff were knowledgeable and helpful. We came away with a bag full of goodies after many tasty samples. My favourites were the Cave Aged Cheddar and the Natural Blue. My husband really liked the Truckle Cheddar and the Oak Smoked

A real Cheese lovers delight- well worth a look, and a taste!

Pretty sure they offer online sales also, so if you find a favourite you don't ever have to be without!' Reviewed March 21st 2017 on Trip Advisor by aussie_aimes, Clacton-on -Sea, UK
'Fascinating to both watch the cheese making process and to be able to taste all the "varieties" of Cheddar Cheese. To be honest, we were Cheddar converts long before we arrived but the possibility to see and taste the variations was really worthwhile. Of course, we bought some but didn't feel any pressure to do so'. John S (no relation - honest!), Southampton. Review from Tripadvisor, March 10th 2017.
'Popped over to Cheddar for a morning and went here to have a look. We are glad we did.
We had a look at a chap making the cheese, watched the video, and bought some cheese!!!!!!
I bought a mild blue and a mature cheddar. My other half wanted a 3 pack, but they didn't have the 3 cheeses she wanted together, so they kindly made her one up.
All the staff were very knowledgeable and helpful.
It's also located in a beautiful part of our country which helps'. Funtime56, Southport. Tripadvisor review March 2017.
'excellent , excellent, excellent. arrived well packed and arrived quickly.wonderfull product' Our Cheddar Cheese Straws bought via Amazon Marketplace, Margaret Smith, January 2017
'Stopped off here to sample some of the local cheese. Very impressive set up & lots of lovely tasters. Highly recommend you drop in if you are visiting the gorge & love cheese!' Kirsty F February 2017 - Tripadvisor
'Very interesting insight into cheese making!' Leyshon Griffiths, January 2017 - Facebook
'We have just had a delivery of the BEST cheese straws in the world @CheddarCheeseCo .... samples on counter tomorrow! #cheddargorgecheese' Twitter - The Cheese Larder, February 2017
'Was passing through cheddar on my way home, it was quiet so took the opportunity to stop and take a look at this shop. Smart interior, very well laid out and spotless. Good displays. Took the opportunity to buy some gift packs for Christmas presents. You could taste the different varieties and looked like there was a museum at the back. Great to support this type of business and keep local produce being produced . Will go back' KLBOS December 2016 - Tripadvisor
'you seriously need to try @CheddarCheeseCo it is the best cheese in the world !' Twitter - Cub Campaigner January 2017
'Our Plough Board with @CheddarCheeseCo and homemade pickles' The Thoughtful Bread Company, Bath. January 2017 - Twitter
'The @CheddarCheeseCo #cheese straws have gone down a treat in our year end gifts, thanks for adding that real #taste of #Somerset' Blake Envelopes January 2017 - Twitter
'We purchased a pack of three cheeses, and a block of the Vintage....the vintage is amazing. We also purchased some caremalised onion chutney, which was exceptional. I could have actually bought all of the cheese...it tastes that good! Lovely, friendly staff as well'. ALJ2016fam January 2017 - Tripadvisor
'The Cheddar Gorge Cheese Company is a fabulous establishment with a special place in our hearts. When we visited on our honeymoon on the 11th August 2014, we asked if they could hold one of the truckles that we watched being made, so that we could buy a slice of it on our anniversary the following year. Not only did they do this, but they gift-wrapped the wedge for us, with the label from the truckle, and gave it to us with compliments! Fantastic service too, when we went into the shop on our first anniversary, we only had to say our names and were instantly recognised by the staff, who took us straight to senior management, who presented us with our gift. We look forward to visiting again next anniversary!' Katy Rodriguez, August 2016 (Facebook)
'Amazing hidden gem.. Great treat to see a truly amazing working cheese factory and taste the product too' Michele Jason Denbow-Arnold November 2016 (Facebook)
'To see the cheese be made is fantastic. The taste of the cave cheese is so nice we had to bring some home. They have great cool-bags to store your cheese in for your journey home.' Karen Sloggett, October 2016 (Facebook)
'Visited back in June with Family, loved seeing the cheese maturing in the caves, real cheese not the tasteless cheeses of the Supermarkets. Stopped off at the Shop, so much cheese to taste and so little time. Just ordered my Cheese for Christmas' Helen Howe, December 2016 (Facebook)
'Lots of different cheese to try - it's not just Cheddar! There's chutneys & pickles too. If I lived here there, I'd be getting all my cheese from this shop' Zoggy64 January 2017 - Tripadvisor
'I visited them on 1st Aug 2016 on a morning trip to the gorge. Their cheddar is superb, just superb. So much so I've ordered more online today and will order more' Well done guys! Kev Edwards, August 2016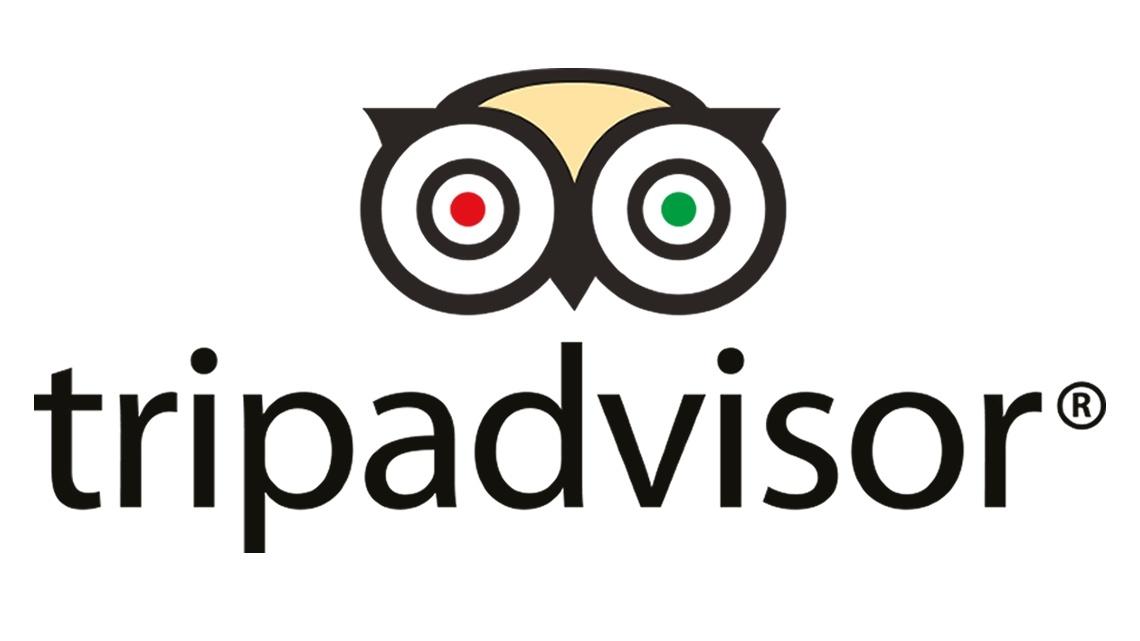 Don't miss out!
'Thought we had better get some cheese whilst in Cheddar. Lots of cheeses to taste as well as crackers and chutneys etc. Ended up learning a lot about cheese from Dom who was very knowledgeable and gave us some great tips for choosing the best cheeses. Surprised how good it was here'.
Five Stars from Mark B, TripAdvisor. 18.10.18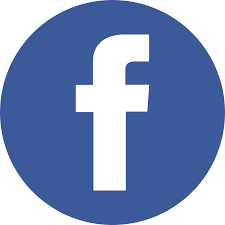 'Nicest cheese I've ever tasted!