REVIEWS
We have received many independent reviews, most, nowadays very public, through TripAdvisor and Social Media (our Facebook, Twitter and Instagram) pages. Please do take a look at them all - we are proud of the feedback (and thanks to all those people who take the time to write about us). Word of mouth and public recommendation are the best endorsements by far.
Here are some of the recent comments: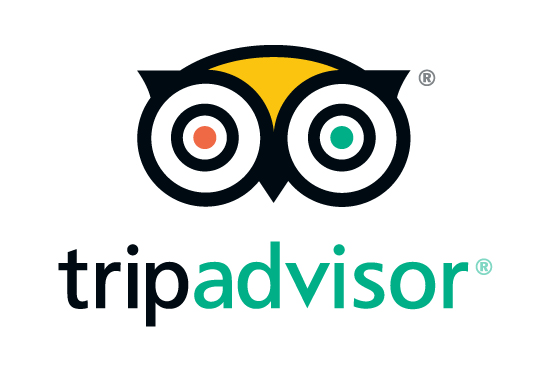 Wonderful cheese
'We took so long exploring the caves and walking along the cliff top that the shops were all closing by the time we had finished so we went back the next day. We sampled some lovely cheeses and treated ourselves to a nice selection and also bought some as a present along with chutney which we also tried. Everything is set out beautifully and the shop is spotlessly clean.We felt comfortable browsing before our purchase and didn't feel pressured to buy anything we didn't want. I am still enjoying the cheese I bought' Another lovely 5* review on TripAdvisor 21st April 2018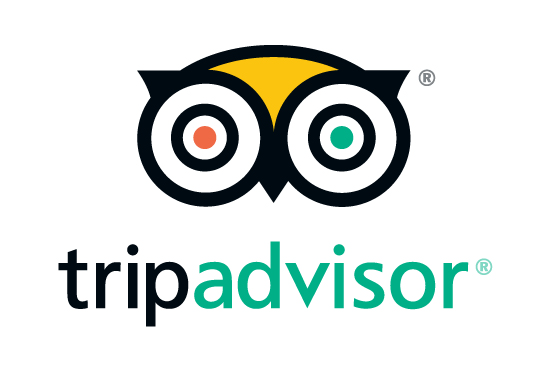 Cheese in Abundance! 'Helpful, friendly staff. You can try the cheeses as there are several varieties. They also sell little cool bags for £3.25 which kept our cheeses fresh for our long journey home. Loved the cheeses we tried and bought plenty home. Nice jute bag for life as well for £1.95 which I will use for shopping with pride!' Lovely 5* TripAdvisor review on 16th March 2018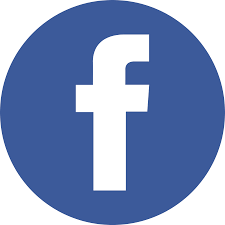 'Love the cheese we brought home and my gorgeous pottery from your shop. We will be back' Another 5* Review from Katherine Smith on FaceBook on February 17th 2018.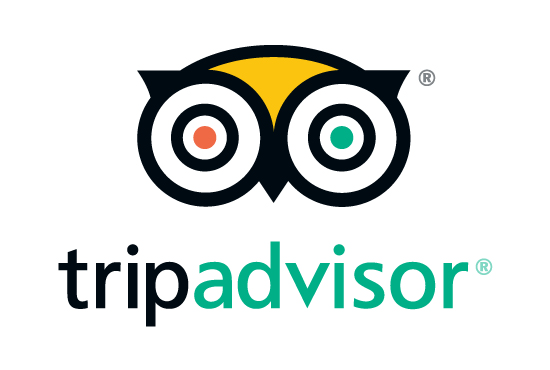 Cheddar is famous for three things: the gorge, the caves, and the cheese. So it makes sense to be able to buy proper Cheddar cheese when in Cheddar. When I visited Cheddar many years ago I was so disappointed that I couldn't buy any local Cheddar cheese. I asked around and was advised the best I could do was to visit some of the farms out in the country and ask. Pretty random really. These days, you can buy Cheddar made in Cheddar while visiting Cheddar, and you can buy it in a well laid out and spacious shop which has a variety of types of Cheddar, and free samples available of each cheese so you can try before you buy. In addition to the cheese there are wonderful locally made pickles which are well worth trying, so do look out for those. They are pricey, but oh so yummy! What is also good is that as well as buying cheese for yourself, you can buy gift packs for friends and relatives. We got a gift pack for our cat sitter. What a wonderful little gift - a basket of cheeses and a jar of pickles, made in Cheddar, and bought in Cheddar. We can't fault the place. Busy as it was, nobody waited long to be served. Everyone is smiley and helpful. The place just buzzes with happiness. And, of course you have to come here. There is another cheese shop in Cheddar, which has been in Cheddar for longer, and we intended to visit that one, but as this one makes the cheese on the premises, and traditionally matures some of the cheese in the caves, this was our priority. And it helped that when we were in the main cave, and passed the spot where the cheese is matured, there was a man handing out free samples, along with a money off voucher. I'm not sure how often he is there, but it's worth visiting the cave first, just in case he is there, and you can pick up not only the money off voucher, but also have that unique experience of eating cave matured Cheddar cheese actually in Cheddar cave!' Amazingly lovely review from Running Steve on Tripadvisor on Feb 4th 2018. Steve you have epitomised everything we are trying to do at The Cheddar Gorge Cheese Company - the home of Cheddar Cheese after all! Thank you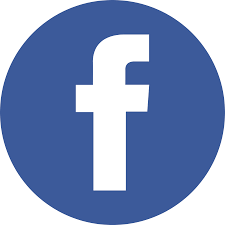 'Very nice shop, friendly staff and very interesting and educational to see how the cheddar is made'. 5-Star Review from Aurelie Burgess via our Facebook Page 10.01.18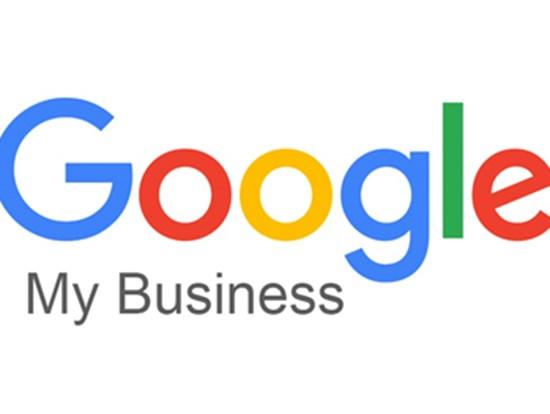 'Lovely staff and amazing cheese lovely place'
5-Star review from Jessica Kirk, January 7th 2018. Google My Business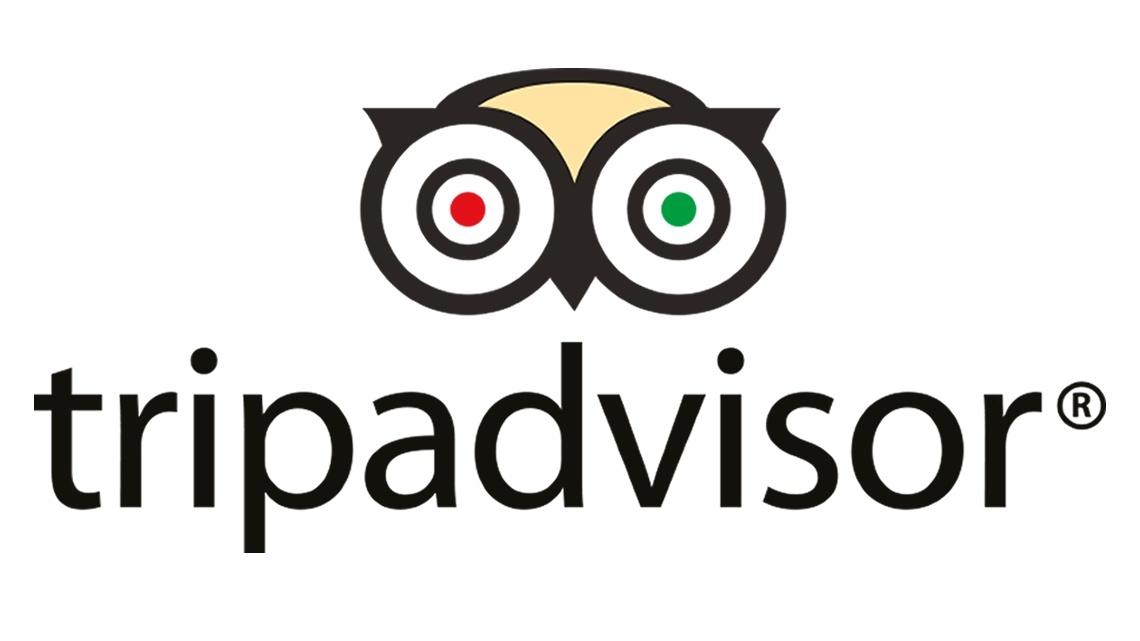 'Brilliant Shop. Worth a visit! The cheese making tour was really great. I enjoyed the video on how cheddar is made. We did cheese tasting which was really great and were able to select our cheese' K Scheepers, Christchurch, New Zealand. 16th December 2017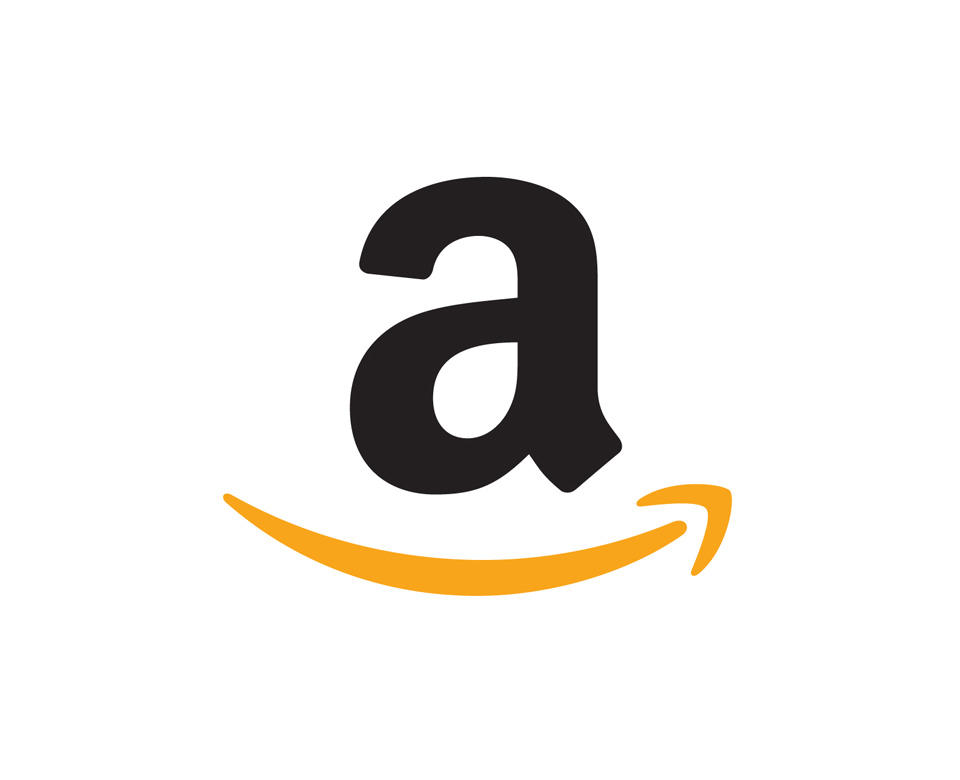 'Absolutely the best cheese straws out there, very strong mature cheddar taste, not tasted better A+++++' MJE, Amazon. 14th December 2017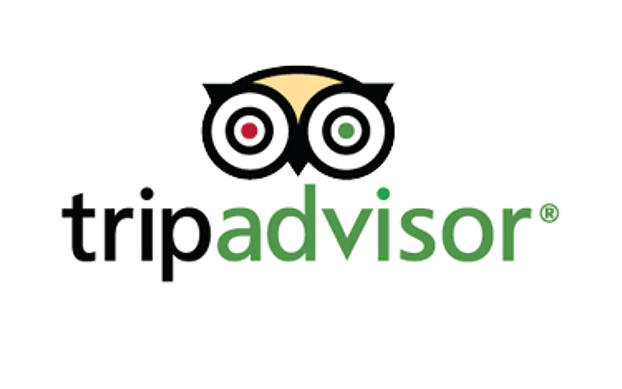 'I did not visit facility but had a chance to buy their cheddar at Bath Christmas Market. In a nutshell, the best cheddar I have ever eaten. The mature and aged were excellent!' East Moline, TripAdvisor. 8th December 2017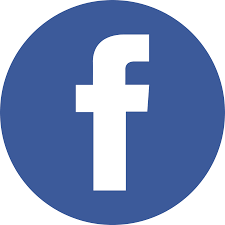 'I love the shop and the so many different cheeses you can try before buying. And now the tour of their cheese making facility is really educational' Nick Davies, Facebook, 31.10.17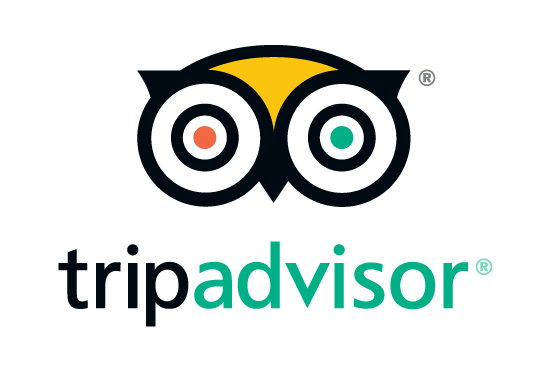 'The Best Cheese I have Ever Eaten!
I sampled every cheese, cracker and chutney that was available and loved every single one! I purchased a couple of cheese's and accidentally ate half of one of them as soon as I got home. The staff were very helpful and friendly which gave the shop a very good atmosphere. When I return to cheddar I will definitely purchase some more!' Tristan, Tripadvisor October 29th 2017
'Excellent selection of cheeses, friendly service and an interesting look "behind the scenes" of cheddar making. Well worth a visit!' Brian Schæfer Dreyer, Facebook, 18th October 2017
"Best cheese I've ever tasted."Rosemary Silverton. Google My Business Review 21.09.17
Plus an additional message from Rosie: 'Visited your shop in Cheddar Gorge today. Simply the best Cheddar Cheese we have ever tasted. Nothing will ever be good enough now that we have eaten your beautiful cheeses. Thank you. We will have to buy more online in future'.
'Wonderful Cheeses! I visited the shop selling the only Cheddar Cheese made in Cheddar. They have a great range of cheeses and very friendly staff who explains each cheese and its flavor. In my case I love vintage cheddar. They had two different ones that were quite different with the older one been smoother in taste. My wife preferred the chilly cheese. They also have a good range of condiments as well all of which are sympathetic with each of the cheeses. They have some great chees boards for sale as well. We bought a range of different cheeses which we were able to carry in cooler bags that they sell in the shop. In addition to their own local cheeses that sell a number of other brands but I did not get an option to taste these so did not buy any' Reviewed by Gordonau, TripAdvisor, September 22nd 2017.
GREAT SHOP! 'This place is a little gem, the cheese is a little more expensive than you're probably used to paying but you're not buying what you're used to buying because the cheese here is hand made, unique and full of flavour. We tried before we bought and settled on the Cave Matured, lovely with a good chutney... The staff were very knowledgeable and friendly' Chris Angel, Tripadvisor, September 6th 2017.
'A small, cheerful, well organised, unbelievably well stocked shop with pleasant and informative staff, lots of tempting tasting, excellent and unusual cheddars, lots of other interesting bits and pieces for sale and all at quite reasonable prices. Probably the most genuine place in Cheddar and well worth a visit. You can also see the cheese being made but , in reality, its more interesting to taste and share than to watch being made' Amorab, London ,UK. TripAdvisor, September 1st 2017.
'Well worth a visit and a must for a lover of cheese' Christine Craig, Facebook, September 1st 2017.
'An expensive shop but the cheese was just so fine. Being able to taste the cheese first was brilliant. I surprised myself by liking cheese I thought I wouldn't and vice versa. Can highly recommend the red onion marmalade and the smoked cheddar'. Amanda N, TripAdvisor, August 15th 2017.
'The cheese we purchased from here was like no cheese we'd had before, it was really something quite special. The variety of flavours and styles available was amazing, and you absolutely HAVE to try the cheese straws! They are to die for. The staff are all ever so friendly, lovely to chat to and we loved the cheese so much that we visited a second time when we were in the area. A must do when you're in the Gorge!' Kathryn and Ryan, Cambridge. Tripadvisor, August 5th 2017.
'Very well run operation. Friendly, helpful, great tour of the premises (wheelchair friendly) and of course extremely tasty cheeses. We will go back every time we're in the area.' Nat King-Hall, Facebook, July 25th 2017.
'It would be a travesty not to go into this place when visiting cheddar to sample its' most famous export. For a cheese lover this is a paradise on earth.

Staff are not pushy, they don't need to be! After trying the free samples.. i defy anyone to leave this empty handed.

The cheeses are simply fantastic'.
Reviewed by Neil Snodland 13.07.17 Tripadvisor
'The highlight of this area, aside from the magnificent beauty of the gorge is Cheddar Gorge Cheese Company, which is home to, you guessed it, Cheddar cheese! It's a medium sized shop selling cheese made on their premises. Go through the back of the shop, across the courtyard into the hut behind and you can watch a video of the entire Cheddar cheese making process. Staff going about their daily routine can be seen through a glass wall below the video loop. Naturally, being somewhat fanatical about cheese, I couldn't leave without making a purchase. Hands down, it was the best Cheddar I've ever tasted' July 6th 2017, Nimis Word ( http://nimisword.com/) Travel Writer
'Cheese is my favourite food, yet I had no idea how it was made, so paying the couple of quid to go and watch the handmade process was totally worth it.

You can then sample any of their handmade cheeses before buying.

Needless to say we came away with a few new cheeses and an appreciation of just what's involved in producing them'. Reviewed by Sara I, Berkshire, UK. 25.06.17 Tripadvisor.
'This shop offers a good insight into cheese and it's making. There are a wide range of cheeses available to purchase most of which you can also taste beforehand. The staff are also knowledgeable about the different cheeses and other products available. There are also lots of chutneys, pickles, jams etc. to taste and purchase. They also sell cool bags with ice blocks for your purchases and knives, spoons etc. in case you don't want to wait to eat them. Definitely worth a visit' Reviewed by Gebs14, 15.06.17 Tripadvisor
'So interesting to see how cheese is traditionally made, can understand why cheese is still quite expensive, so labour intensive. Great choices in the shop afterwards, and loads of free sampling. The Chilli Cheese is superb, definitely recommend it, great taste and wonderful after bite from the chilli!' Mick H Tripadvisor. Visited on June 4th 2017
'We only had time to do one visit, but your ticket allows visits throughout the day see the progress of the cheese being made that day. Nevertheless, a combination of the cheese actually being made, and a series of videos showing the whole process from beginning to end was very interesting.
As you would expect the visit ends in the shop, but there was a very informative lady there who could answer all peoples cheese queries, and the samples for tasting were numerous and generous.
If you like Cheddar type cheese, this is a visit not to be missed, and you come away aware of how poor and tasteless most cheeses you buy are, compared to a real quality product' From pjt47, Patrington, United Kingdom. Tripadvisor. Visited May 2017
'This a good visit if spending the day in Cheddar, tickets cost just £2 and allow you to visit as many times as you wish in a single day so you can if you wish see all the different processes involved which take 7 hours form start to finish, you can also see where the mature Cheeses and if visiting the cave you can see where the Cave Matured Cheddar is Matured. There is a shop where you can taste all the different cheeses and if one takes your fancy purchase to take home. This is the only Cheddar in the country that is still made in Cheddar so is a must see even just for the shop to taste some traditional Cheddar'. sqwidge2013, Skegness, TripAdvisor. Visited May2017
'Your cave matured Cheddar is the best cheese I have ever eaten. Simply outstanding'. 'I bought 2kg for friends to have at a recent party. Everyone wanted to know where the delicious cheddar came from and where to buy it!' Howie Berry, Twitter 12.05.17 [@CheddarCheeseCo]
'You have to spend time having a taste of all the gorgeous cheddar cheese varieties that are made in the factory in the gorge. You can't leave without buying at least one wedge of this lovely cheese as a present, or actually for yourself! Some great tasting cheese and a lovely welcome in the shop'. Russ Shaw, Tripadvisor. Visited us in April 2017
'If you like Cheddar Cheese then this is the Holy Grail of Cheddar production. My husband and I made a beeline for the Cheddar Gorge Cheese Co after seeing the cages of Cheese in Gough's Cave, unhurriedly maturing in the dark quiet interior of this immense cave system. We were intrigued- and rightly so. The Cheddar Gorge Cheese Co was really interesting and the staff were knowledgeable and helpful. We came away with a bag full of goodies after many tasty samples. My favourites were the Cave Aged Cheddar and the Natural Blue. My husband really liked the Truckle Cheddar and the Oak Smoked

A real Cheese lovers delight- well worth a look, and a taste!

Pretty sure they offer online sales also, so if you find a favourite you don't ever have to be without!' Reviewed March 21st 2017 on Trip Advisor by aussie_aimes, Clacton-on -Sea, UK
'Fascinating to both watch the cheese making process and to be able to taste all the "varieties" of Cheddar Cheese. To be honest, we were Cheddar converts long before we arrived but the possibility to see and taste the variations was really worthwhile. Of course we bought some but didn't feel any pressure to do so'. John S (no relation - honest!), Southampton. Review from Tripadvisor, March 10th 2017.
'Popped over to Cheddar for a morning and went here to have a look. We are glad we did.
We had a look at a chap making the cheese, watched the video, and bought some cheese!!!!!!
I bought a mild blue and a mature cheddar. My other half wanted a 3 pack, but they didn't have the 3 cheeses she wanted together, so they kindly made her one up.
All the staff were very knowledgeable and helpful.
It's also located in a beautiful part of our country which helps'. Funtime56, Southport. Tripadvisor review March 2017.
'excellent , excellent, excellent. arrived well packed and arrived quickly.wonderfull product' Our Cheddar Cheese Straws bought via Amazon Marketplace, Margaret Smith, January 2017
'Stopped off here to sample some of the local cheese. Very impressive set up & lots of lovely tasters. Highly recommend you drop in if you are visiting the gorge & love cheese!' Kirsty F February 2017 - Tripadvisor
'Very interesting insight into cheese making!' Leyshon Griffiths, January 2017 - Facebook
'We have just had a delivery of the BEST cheese straws in the world @CheddarCheeseCo .... samples on counter tomorrow! #cheddargorgecheese' Twitter - The Cheese Larder, February 2017
'Was passing through cheddar on my way home, it was quiet so took the opportunity to stop and take a look at this shop. Smart interior, very well laid out and spotless. Good displays. Took the opportunity to buy some gift packs for Christmas presents. You could taste the different varieties and looked like there was a museum at the back. Great to support this type of business and keep local produce being produced . Will go back' KLBOS December 2016 - Tripadvisor
'you seriously need to try @CheddarCheeseCo it is the best cheese in the world !' Twitter - Cub Campaigner January 2017
'Our Plough Board with @CheddarCheeseCo and homemade pickles' The Thoughtful Bread Company, Bath. January 2017 - Twitter
'The @CheddarCheeseCo #cheese straws have gone down a treat in our year end gifts, thanks for adding that real #taste of #Somerset' Blake Envelopes January 2017 - Twitter
'We purchased a pack of three cheeses, and a block of the Vintage....the vintage is amazing. We also purchased some caremalised onion chutney, which was exceptional. I could have actually bought all of the cheese...it tastes that good! Lovely, friendly staff as well'. ALJ2016fam January 2017 - Tripadvisor
'The Cheddar Gorge Cheese Company is a fabulous establishment with a special place in our hearts. When we visited on our honeymoon on the 11th August 2014, we asked if they could hold one of the truckles that we watched being made, so that we could buy a slice of it on our anniversary the following year. Not only did they do this, but they gift-wrapped the wedge for us, with the label from the truckle, and gave it to us with compliments! Fantastic service too, when we went into the shop on our first anniversary, we only had to say our names and were instantly recognised by the staff, who took us straight to senior management, who presented us with our gift. We look forward to visiting again next anniversary!' Katy Rodriguez, August 2016 (Facebook)
'Amazing hidden gem.. Great treat to see a truly amazing working cheese factory and taste the product too' Michele Jason Denbow-Arnold Novemeber 2016 (Facebook)
'To see the cheese be made is fantastic. The taste of the cave cheese is so nice we had to bring some home. They have great cool-bags to store your cheese in for your journey home.' Karen Sloggett, October 2016 (Facebook)
'Visited back in June with Family, loved seeing the cheese maturing in the caves, real cheese not the tasteless cheeses of the Supermarkets. Stopped off at the Shop, so much cheese to taste and so little time. Just ordered my Cheese for Christmas' Helen Howe, December 2016 (Facebook)
'Lots of different cheese to try - it's not just Cheddar! There's chutneys & pickles too. If I lived here there, I'd be getting all my cheese from this shop' Zoggy64 January 2017 - Tripadvisor
'I visited them on 1st Aug 2016 on a morning trip to the gorge. Their cheddar is superb, just superb. So much so I've ordered more online today and will order more' Well done guys! Kev Edwards, August 2016