OUR VISITOR CENTRE
'I love the shop and the so many different cheeses you can try before buying. And now the tour of their cheese making facility is really educational' Nick Davies.
We openly welcome guests to our working Dairy and Visitor Centre. This is where the genuine magic of our transformation of fresh raw milk into curds and whey and, ultimately award-winning cheddar takes place. And here you can watch the whole process, from start to finish.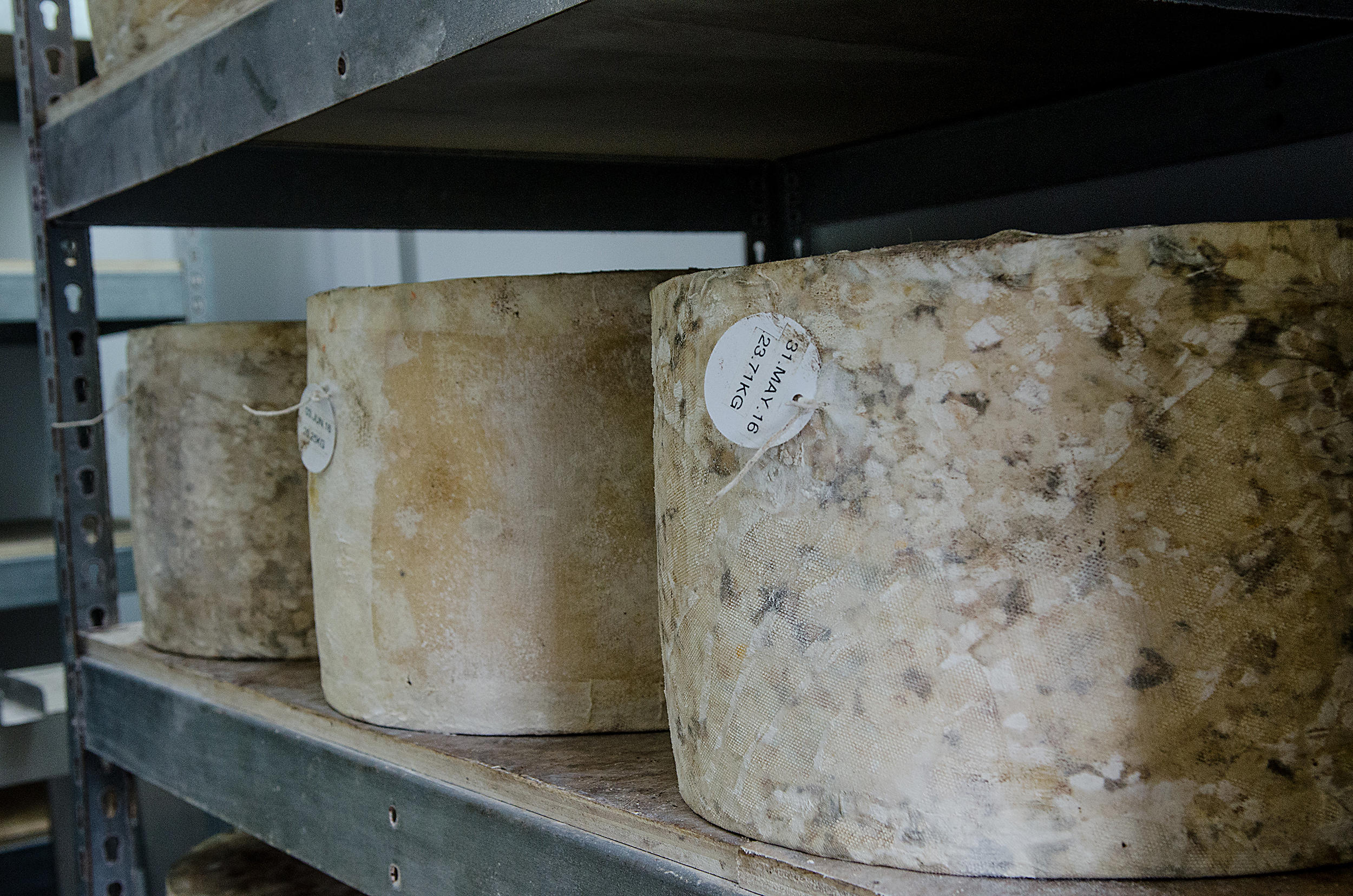 Our Visitor Centre combines the Dairy along with access to some of our maturing stores and a display of objects associated with cheesemaking over the years. Guests are able to watch any part of the authentic cheese making process as well as viewing the packing room, where our cheese is portioned and prepared for sale. A continuous DVD (approx 17mins ) shows the whole process from beginning to end. Detailed information on each stage is displayed on the walls.
'Excellent selection of cheeses, friendly service and an interesting look "behind the scenes" of cheddar making. Well worth a visit!' Brian Schæfer Dreyer,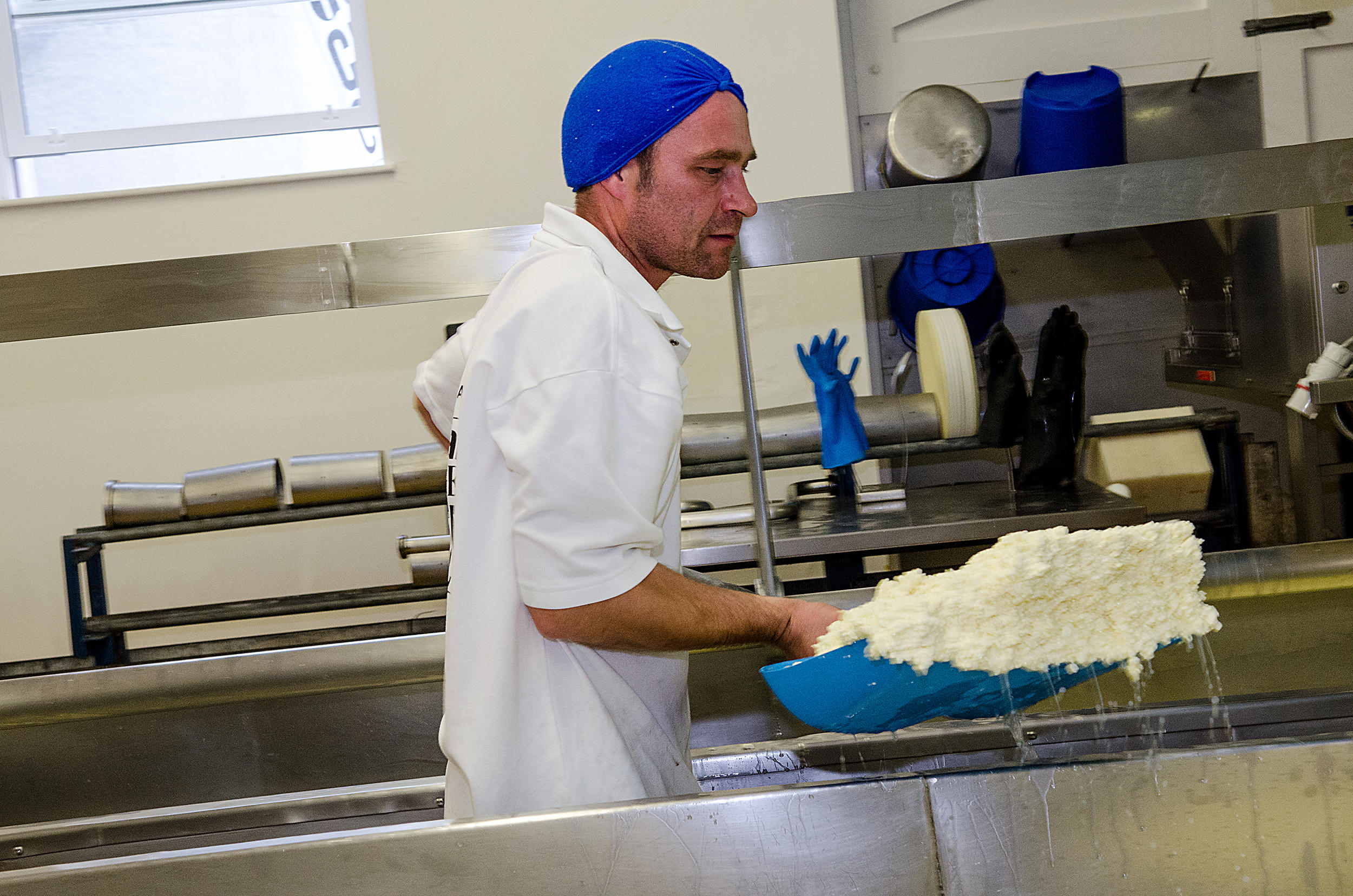 The Visitor Centre is open 7 days a week from 10am. The milk arrives prior to this and will already have started its journey into curds and whey. Throughout the day, various parts of the process can be viewed, culminating in the filling of the day's make cheese moulds, generally around 3.15pm.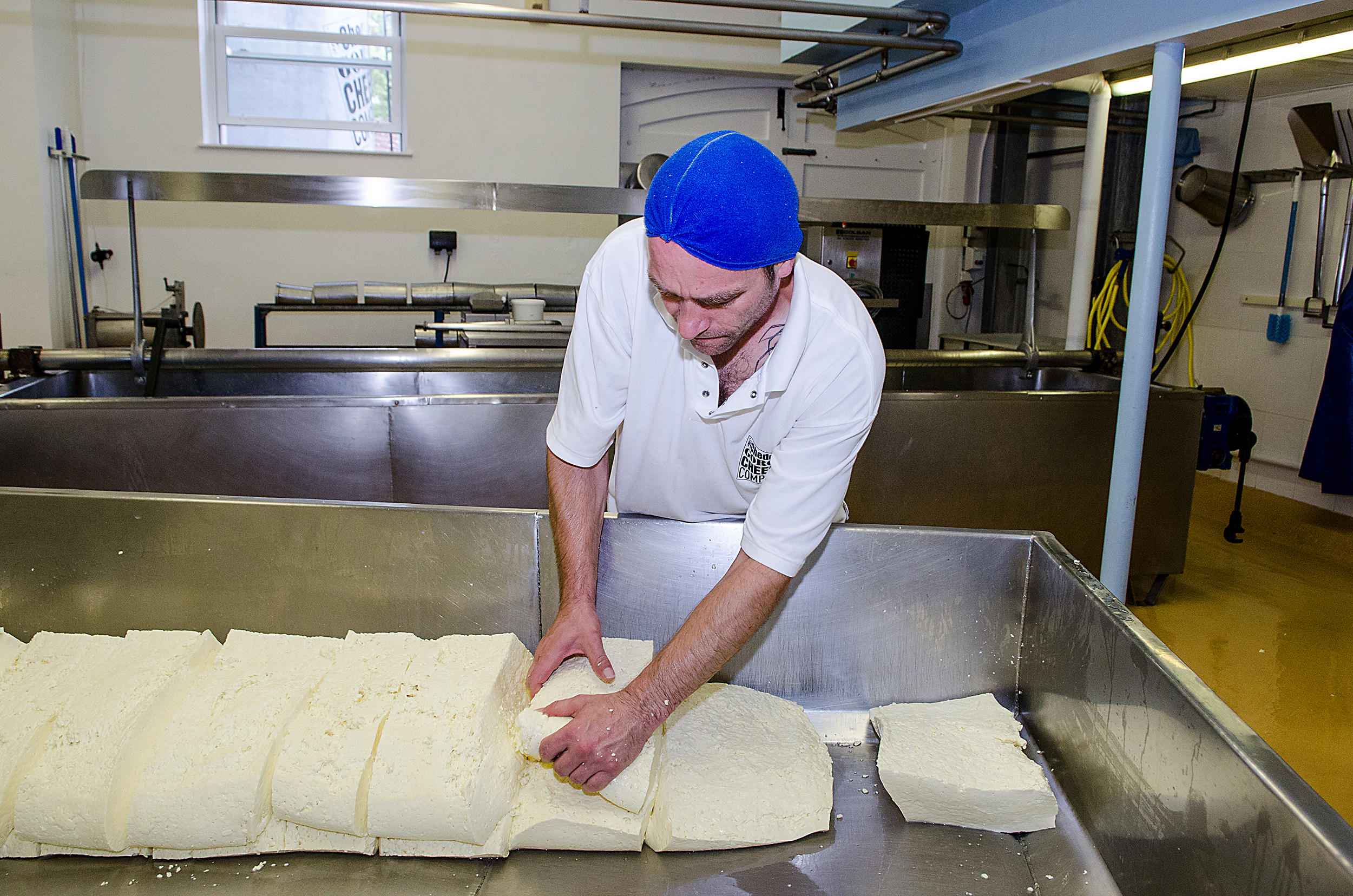 We produce our cheese by hand, in open vats, using traditional methods. Watch our talented cheese makers transform a vat-full of local milk into traditional, cloth-bound cylinders of cheese every day.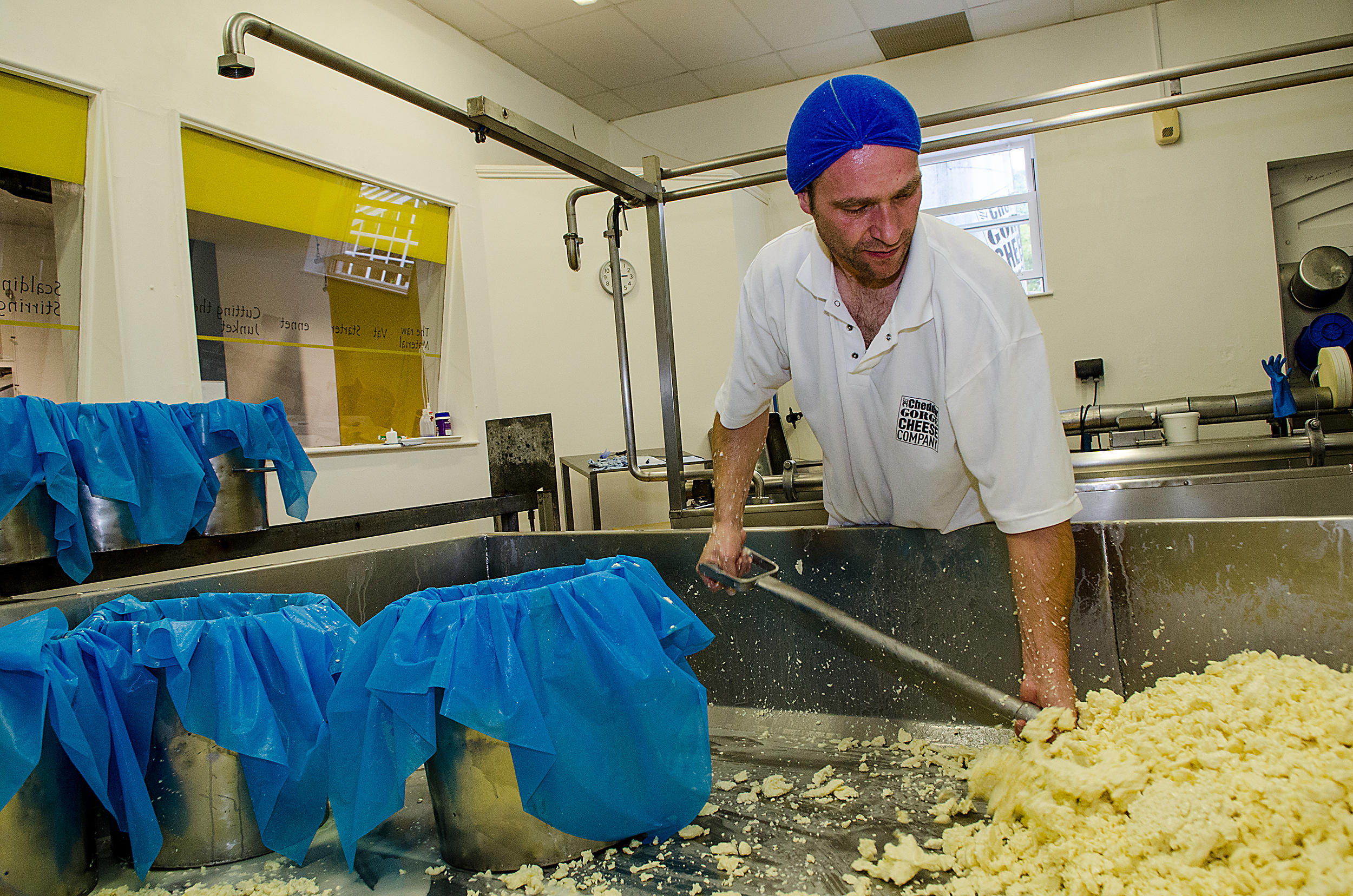 'Brilliant Shop. Worth a visit! The cheese making tour was really great. I enjoyed the video on how cheddar is made. We did cheese tasting which was really great and were able to select our cheese ' K .Scheepers
Having seen the cheese being made, many of our guests wander through to the shop to taste our cheese. We have a wide range for you to try, from the young 'Mellow' cheddar, more senior 'Mature' and of course our award winning 'Vintage' - depending on how strong you like your cheese! The complex 'Cave Matured' is available to try too - this is a truly exceptional cheddar cheese which we mature in the nearby natural Cheddar Caves. Our staff are on hand to answer any questions you may have and to help you make the most of your experience and visit. Please have a look at some of our reviews to read what others have enjoyed about their time with us.
Our shop sells our entire range of cheddars, along with some exceptional guest cheeses. We also stock our award-winning cheese straws (made with more cheese than anything else on the market!) pickles, chutneys and relishes, beautiful pottery - all reflecting our handmade, top quality ethos.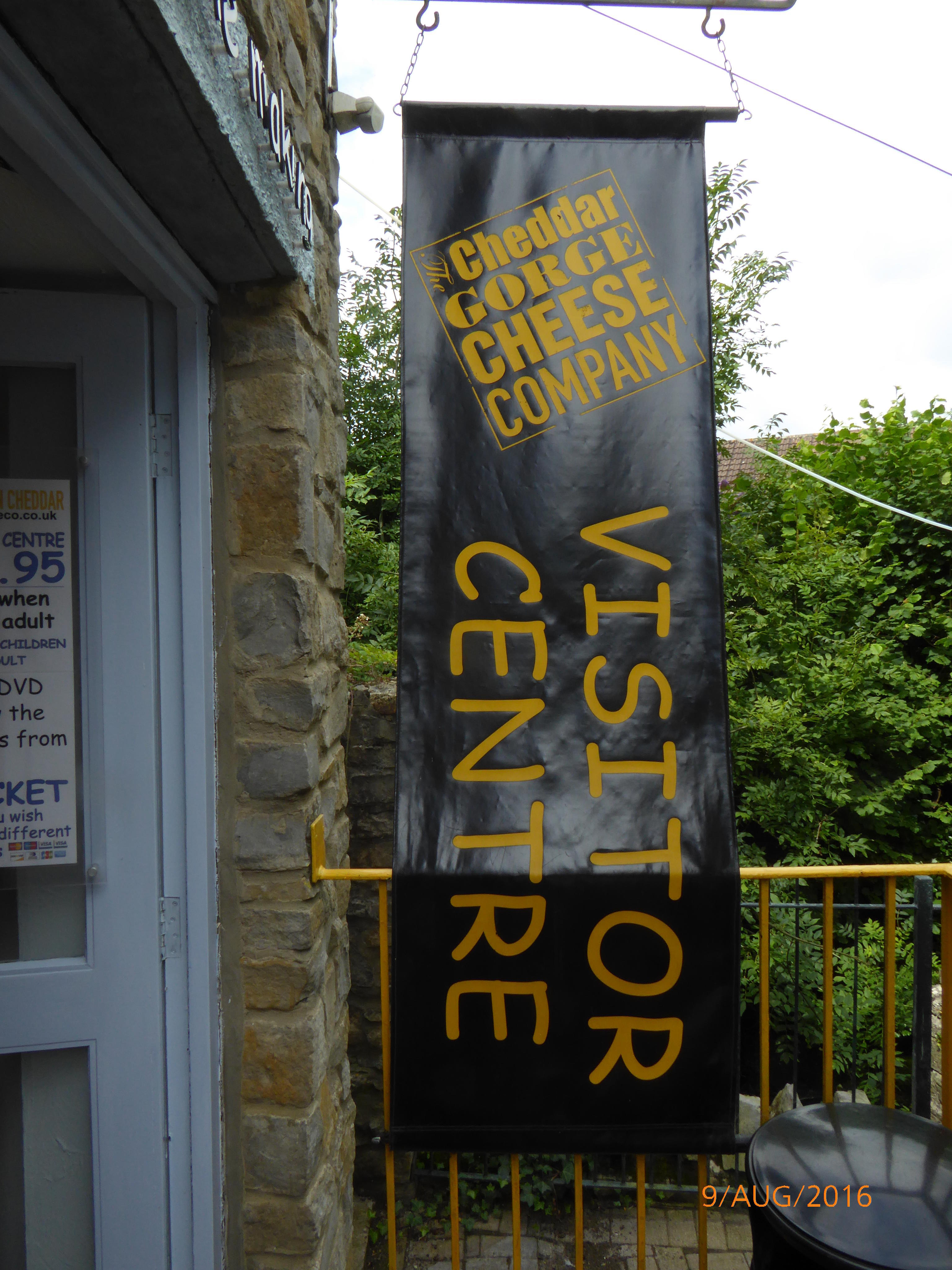 We look forward to welcoming you!