VISITOR CENTRE
Opening Times
We open 7 days a week (weather permitting!) from 10am and the cheese making is normally completed by around 3.15pm. Shop closing time varies according to the season; always open until 4.30pm, later in the summer. Our Visitor Centre and Shop is wheelchair and pushchair friendly.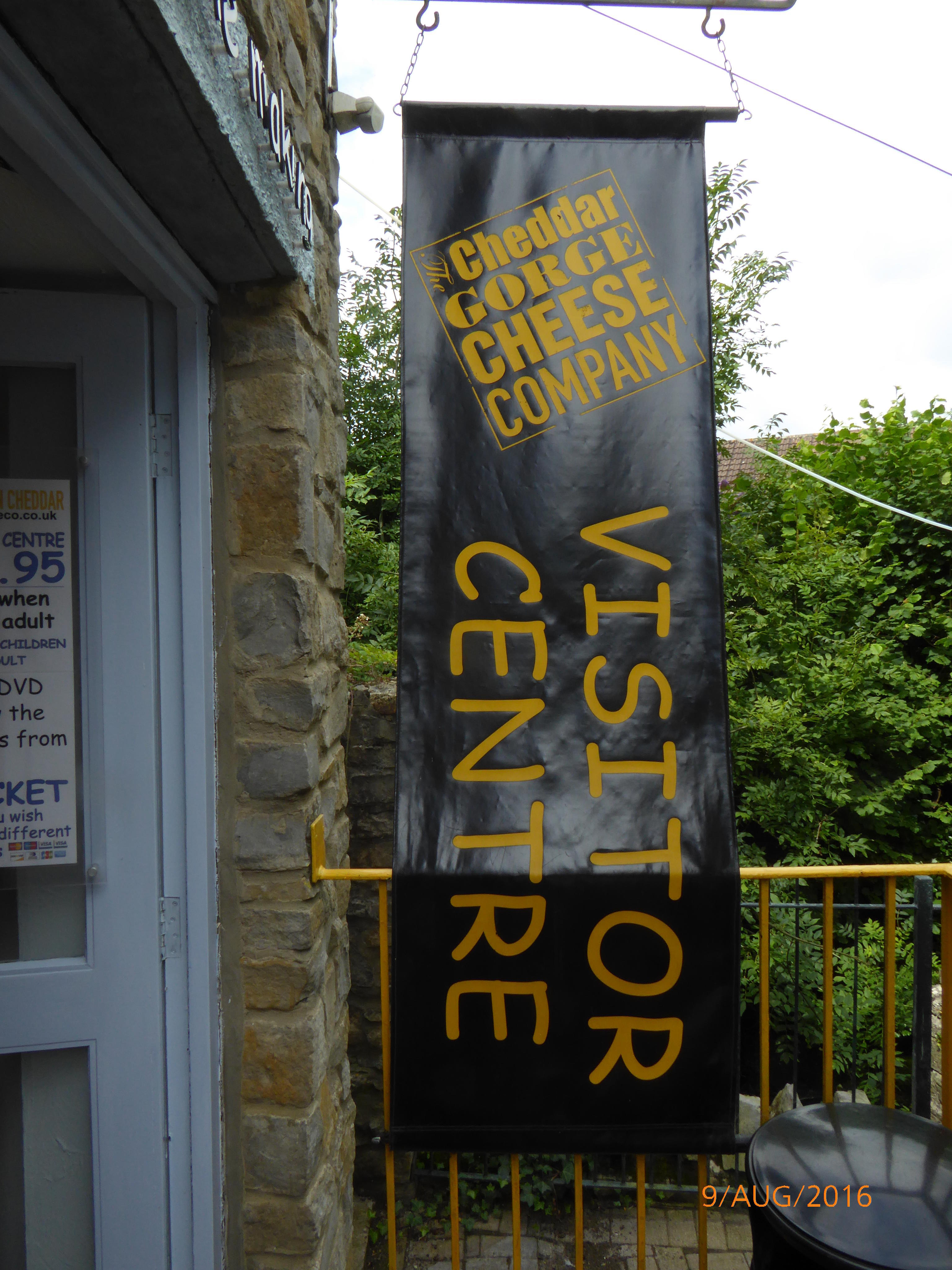 We have a small Visitor Centre in Cheddar where you can watch us make, mature and pack our cheese. Child friendly, with lots of information and illustrations on the walls, we run a 20 minute long film which summarises the daily make process should you prefer not to stay for the 7 hours real time experience!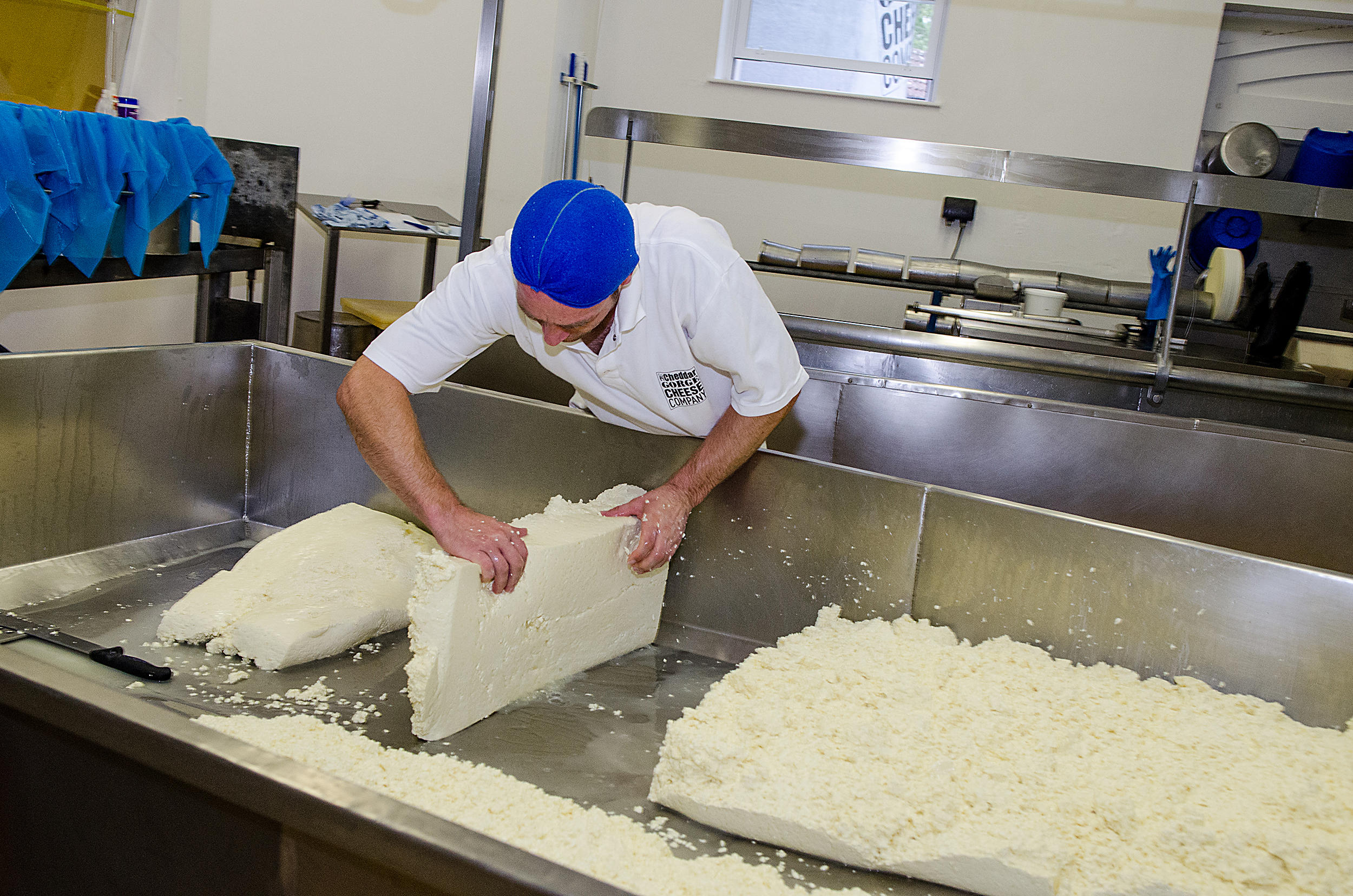 The admission charge per adult to the cheese making area is £2.00, which includes two children (under 16) for free.
We encourage everyone to come - including school children, students, tourists or just the inquisitive! For the small entrance fee you can stay all day if you wish, or you may prefer to return throughout the day to watch the different stages of cheese making. The whole process takes about 7 hours, so you could combine your visit with a general mooch around The Gorge and/or Cheddar Caves perhaps? There are lots of cafes, ice cream sellers and restaurants nearby as well as independent shops and curiosities. The local walks are breathtaking too.
We produce our cheese by hand, in open vats using traditional methods. Watch our talented cheese makers transform a vat-full of local milk into traditional, cloth-bound cylinders of cheese every day. Artisan cheddar cheese making is fascinating to watch, and where better than within the village of Cheddar - the birthplace of cheddar cheese.
Once you have watched the cheese being made, do wander into our shop to taste it. We have a wide range for you to try, from the young 'Mellow' cheddar, more senior 'Mature' and of course the venerable 'Vintage' - depending how strong you like your cheese! The complex 'Cave Matured' is available to try too - this is a truly exceptional cheddar cheese which we mature in the nearby natural Cheddar Caves, thanks to the generosity and encouragement of Lord Bath and The Longleat Estate who own the Caves.
We welcome group bookings too; do give us a call and we can arrange a date to suit you. One of our guides will accompany your party to provide more information and answers any questions you may have.
Apart from cheese our shop is well stocked with cheese accompaniments such as pickles, chutney, cheese boards and knives as well as hand made pottery cheese plates. We sell a range of cheese related gifts and, of course, our award winning cheese straws.
During November and December there is some limited access to our visitor centre, so please do contact us to discuss your requirements in advance.
We look forward to welcoming you!