WHERE YOU CAN BUY OUR CHEESE
You can buy our cheese and a wide selection of accompaniments at our shop in Cheddar, situated at the bottom of Cheddar Gorge itself. We have a wide selection of different age cheddars, other guest cheeses, pickles & preserves, cheese straws, savoury biscuits, pottery, cheeseboards and cheese knives for sale. Our friendly and knowledgeable staff are here to welcome you, offer lots of tasters and answer any questions you may have.
Open 7 days a week (with the exception of the Christmas few days) and we open at 10am. Closing times vary, depending on the season. In the winter we may close at 4pm when it is quiet, but during the holidays and summer season approximately 5.00pm.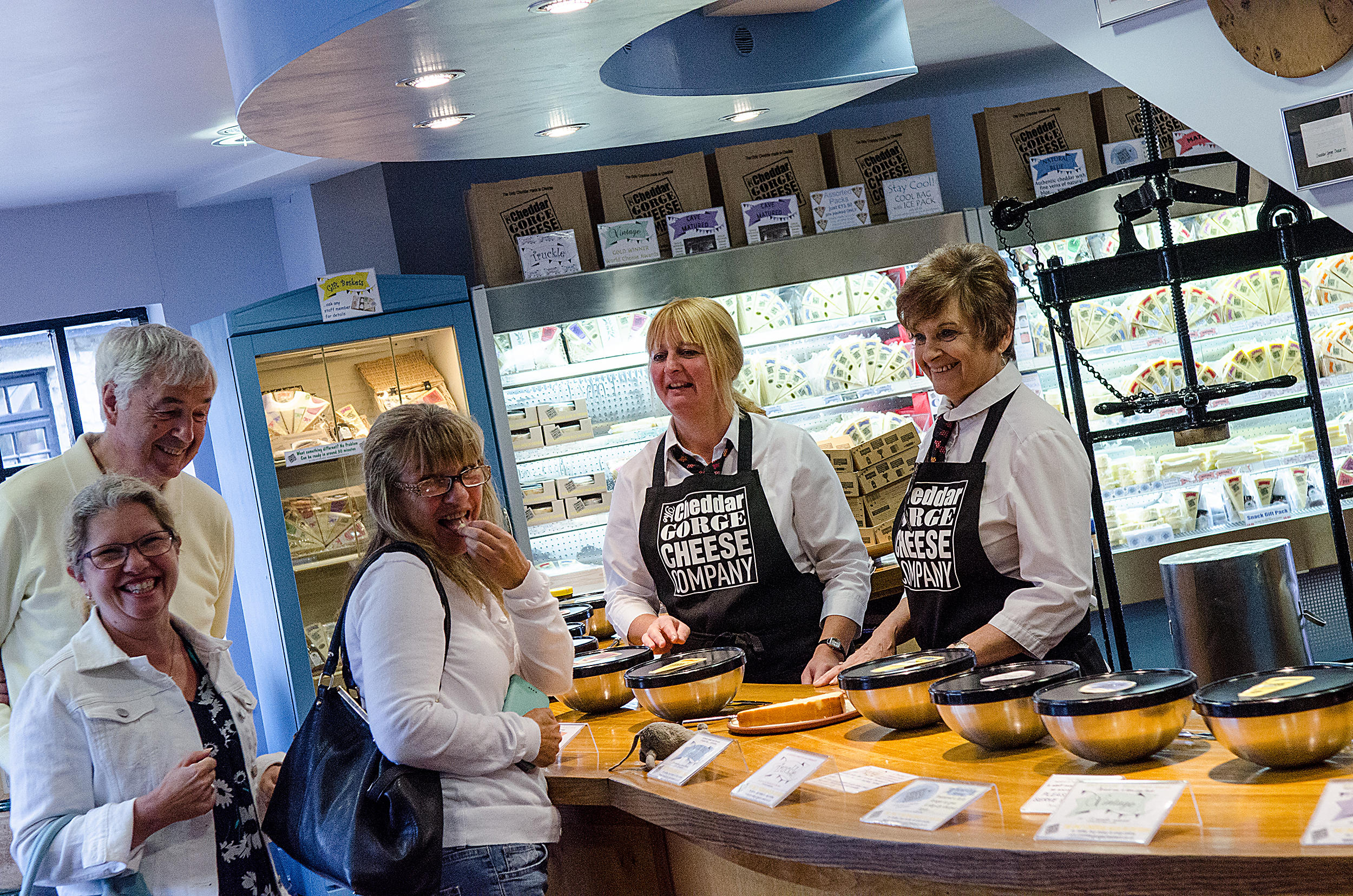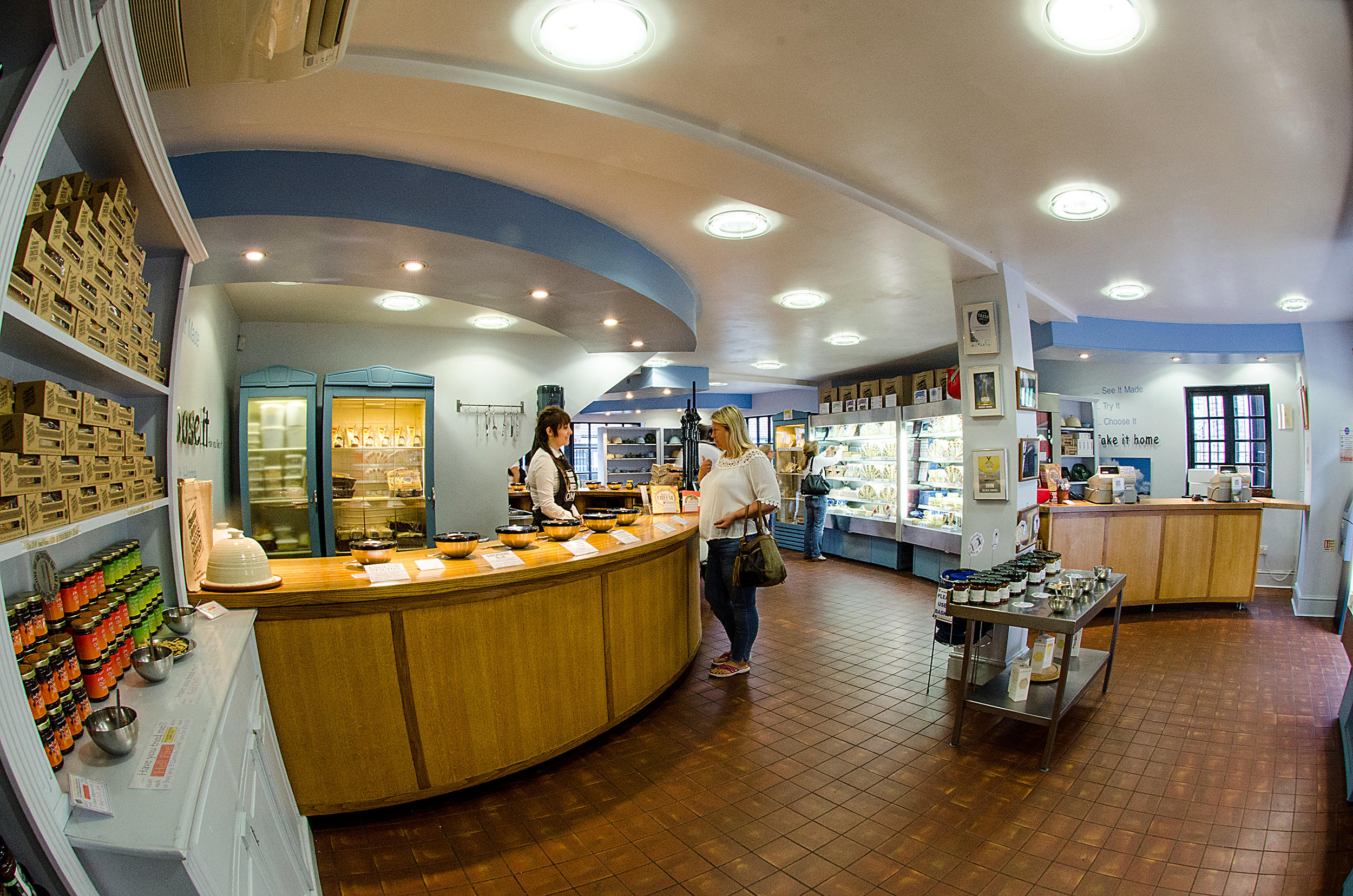 The Cheddar Gorge Cheese Company Shop
And of course...
If you can't get to Cheddar, don't worry - you can buy our cheese and accompaniments online too. Go back to the Home Page, select what you want from the top page menus and we will prepare, pack and will deliver to your front door *
(* There are some despatch day restrictions as we prefer not to send out cheese at the end of the week. In the past, some packages have been delayed in warehouses over the weekends and have caused some cheese spoilage)
In addition, our lovely Sales Manager, Colin Sawyer looks after our Wholesale customers (and a great job he does too!). We supply a number of Farm Shops and high quality specialist cheese retailers. If you would like to stock our products, get in touch. You can contact Colin direct on 07795 184339 or email him (colinlsawyer@yahoo.co.uk) for more information.
We are also proud to supply Whole Foods Market in London - click HERE for a list of their London stores.
Not forgetting the wonderful Bath Christmas Market which runs from late November to mid December every year. Our hut is usually in Abbey Church Yard, next to Bath Abbey.